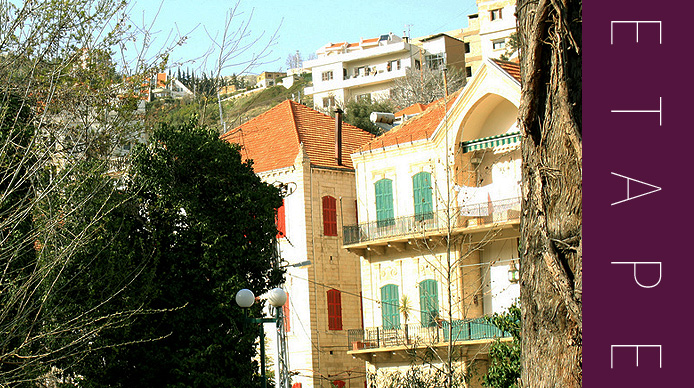 Chez Charles
For all those that have only one wish to immerse themselves in Lebanese gastronomy, Chez Charles – where they serve sashimi, entrecote, pizzas and even snails from Bourgogne – might not be the best place to go. The restaurant has become such a classic in its own genre that it is booked out every evening! It's secret? The best produce and a warm Lebanese welcome from the affable owner who never tires of pleasing his patrons.
Chez Charles, rue Brazil, Zahlé, Bekaa, +961 8 823 564.
Abou Zeid
generous Lebanese dishes prepared in the greatest tradition. Pretty much everything is on the menu, from fattouch to grilled meats, not forgetting tabbouleh, kebbe and other delicious mezze with very attentive service. The cherry on top is the stunning view over the town and the valley. Restaurant Abou Zeid, Dhour Zahlé, +961 8 822 020.
Mazaj. A top spot in Zahlé where people come to eat, drink, party a little or all three! International sounding dishes populate the menu and the new oriental selection will make your head spin. The decor is in keeping with the area, a charming local touch that is agreeable and in keeping with the spirit of the place, Tel.: 00961 8 806 806
Souk Al Bilat
Perhaps not an obvious shopping destination but Zahlé does have a very nice souk market in the old quarters to the south west of the city. Bekaa once played a very important role in history as it was once a trading hub for merchants from all over the Orient. Today, the souk has lost a little of its splendour (a renovation project is underway) but you'll still find some very interesting artisanal stores.