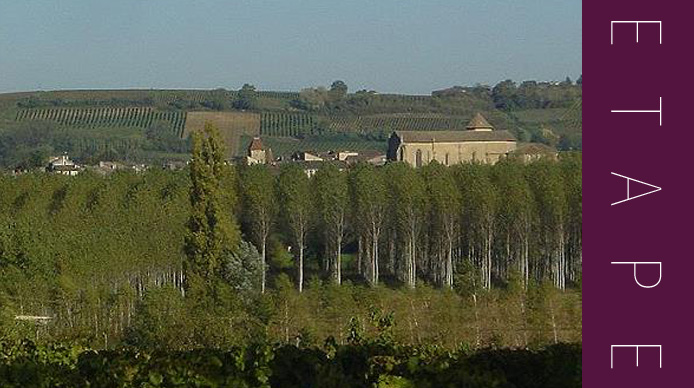 Overlooking the Garonne valley at limits of the Bazadais, the mediaeval city was built on the Antiquity site of Ligena. The implantation of a Benedictine community and a ducal castle as early as the XIth century awarded it the status of town, Saint Macaire owes its prosperity to River trading and its "wine privilege": a protectionist method that encourages the trade and transport of Bordeaux wines on the Garonne River.
The city still counts some remarkable evidence of its Golden Age.
Saint Sauveur Church. The church, constructed in the XVth century, contains on the arches of the choir section, some quite remarkable wall paintings of scenes of the Apocalypse.
Saint Sauveur Priory. One can still admire what is left of the old Benedictine monastery, including the south wing and colonnade and the dining room.
The fortifications. The town's powerful and high fortified walls emerge from the Garonne's waters.
Place du Mercadiou. The market square, the heart of Saint Macaire with the mediaeval merchants' houses and noble residences from the Renaissance.
Tourism board. 8 rue Canton. Tel.: +33 5 56 63 32 14

L'Abricotier. This restaurant's menu offers modernised and healthier versions of traditional local dishes woth new fruits and flavours such as Scallops with nuts and raisins, duck with figs and spice sauce or red mullet fillet with butter beans. The restaurant's lovely terrace in there garden is a great place to enjoy your lunch in the summer. 2 rue Bergoeing. Tel.: +33 5 56 74 83 63