TheChicTravel is a portal dedicated to chic travel catering to discerning, cultured travelers. Each theme has rich editorial content which is regularly updated, carefully and rigorously checked and tested by an expert team. WineChicTravel is the 1st portal focusing on chic travel to the vineyards and wineries of the world.
WineChicTravel assists in the discovery of a country or region through its cultural and human heritage by browsing through the famous vineyards and wineries in France and elsewhere.
L'équipe
Isabelle du Plessix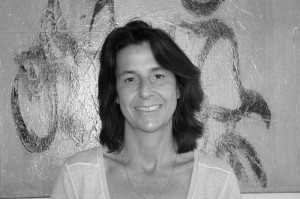 Isabelle du Plessix has always had the soul of a traveler. She lived in Chicago, Tokyo and Singapore which gave to her the taste to move and to explore. This life experience abroad is enhanced by a 15 year career in the tourism world, in the air and hotel industries and tourist offices…as well as some positions in the publishing sector and communication. Her collaboration with the guidebook TheChicTravel expands her experience and knowledge of the travel world, looking for chic niches around the globe. She has now combined the world of writing with that of new technology. An amateur wine enthusiast and in search of new discoveries, she has visited vineyards from Libya to New Zealand, through South Africa and Argentina; she is passionate for the WineChicTravel project. She created the company TheChicTravel and is now setting out for new adventures in the world of wine.
Françoise Kuijper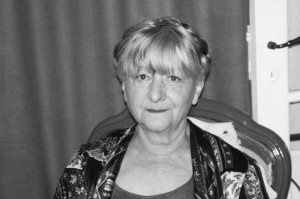 Françoise Kuijper, journalist at the Express; reporter for Radio France International, and 25 years at ELLE Magazine as editor for travel section .She has travelled all around the world. She is the author of the guidebook MoroccoChic, CroatiaChic and the designer of EcoChic for TheChicCollection. After discovering the most beautiful, unusual, ecological places in the world; she adds the experiences of an informed traveler, never jaded but always dazzled, in the conception of a "new generation" of interactive guides. Starting with Wine and Heritage, yet another way to travel which will make its way onto WineChicTravel.
Fabienne Dupuis
After a few years within the Luxury, Travel and Design Industry and extensive travels throughout the world for the likes of Artravel Magazine, Série Limitée or Voyage de Luxe among others, Fabienne Dupuis likes to consider herself as a "Lifestyle – as in Life meets Style - Sleuth", eager to find new approaches and perspectives to life and culture(s). Always on the run, Fabienne enjoys nothing better than a last minute call for a flight to the other side of the planet, thriving on the idea of dusty long roads and unpredictable transport connections. Still, when dusk comes, she loves the reading of art & travel books or nineteenth century European literature, watching old classics and contemporary arty productions, which do wonders on her restless diurnal activities. Born in France she's spent the last ten years in London and has now just moved back to her country and lives in Paris.
Elodie Rothan
Since her childhood in Aix-en-Provence, Elodie Rothan passion about travelling never ceased. She studied in Paris, Maastricht and received her degree from Sciences-Po Paris. In each departure her enthusiasm was visible that it only confirms her willingness to work in the world of tourism. She travels the world with curiosity, from Europe to Asia and the Seychelles in Argentina. She works for an online magazine responsible for travel section; she works with several titles of press and publisher, especially with the Lonely Planet travel guides (Provence, French Riviera, Seychelles etc…). She also worked on several fields such as Lifestyle and Decoration and also became a photographer. Based in Marseille, she explores tirelessly the land of Provence and the adjacent regions, unearthing new locations and exceptional places.
Annabel Goldie-Morrison
Annabel has worked in the travel industry ever since graduating from university, working for a top London travel PR agency, and more recently on her own, specialising in luxury hotels in the US and Africa. Annabel also writes travel articles for various London magazines and is always searching for new and exciting destinations. She enjoyed exploring California's wine industry, and discovering the many smaller labels that never make it out of the US. Meeting the people behind the wine and hearing their stories is one of the highlights of writing for Wine Chic Travel.
Philip Sinsheimer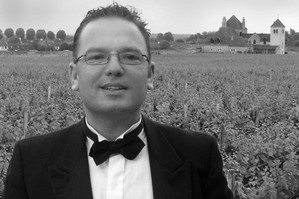 Philip Sinsheimer shares his life between Paris and Los Angeles where he settled in 2004. Bicultural by birth (son of an American father and a French mother), he pursues a double career that reflects his passion for food, wine and travel. He contributes to various French magazines, such as Gala Gourmand, Intense, Best Hotels, Marie Claire… At the same time, he works as a private chef, cooking coach and wine consultant in the greater Los Angeles area. His writing ranges from recipe development and wine pairing to destinations pieces and luxury hotel reviews. While living in Paris, he worked as the editor in chief of Oncook.com, wrote a book on Italian pasta (Les Pâtes du Terroir Italien, Minerva) and contributed to the Larousse des Cuisines du Monde. His travels have taken him around the world, but his domain of expertise for the French press remains the United States and California in particular.

Wine Chic Travel est le premier site de la série "The Chic Travel".