With stopovers and itineraries, click to explore the wine regions you're interested in. Valleys of vines and must-see heritage spots, experience Chic Travels according to your wishes.
Lebanon and wine, it's a long and beautiful story!
This small country with 4 million inhabitans produced 6 million bottles a year! Wine is savoured all over the country, from Tripoli to Beirut via Hasbaya, everybody is drinking it !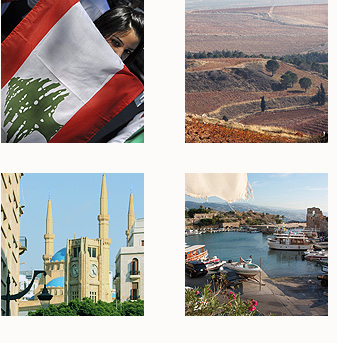 In that capacity, history does do justice perfectly to this producing country. Lebanon – sitting in a region limited by Armenia, Georgia , Irak and Palestine's current boundaries – is recognised as one of the oldest winemaking countries in the world. Some people will even go as far as to say that the first traces of this drink made from grapes appeared around 7000 BC, which allays the ideas of a real culture of wine; you could even go as far as to talk about a tradition of wine. Whichever way, it was without doubt the Phoenicians who imposted this cultivation, followed by the Christians (Maronite, Orthodox, Greek in the XVIth century and later the Jesuits in the XVIIIth century) who pursued this undertaking.
Today still, the older and younger winemakers in the country (a grand total of 36) like to recall this long History that positions them at the forefront of what is a highly competitive market. A well deserved front spot! These local methods are internationally acclaimed with blends from a high number of grape varieties: Cabernet Franc, Cabernet Sauvignon, Carignan, Cinsault, Gamay, Grenache, Merlot, Mourvèdre, Petit Verdot, Pinot noir, Syrah, Tempranillo, Chardonnay, Gewürztraminer, Merweh, Muscat, Obaideh, Sauvignon Blanc, Semillon, Ugni Blanc, Viognier for one wine – many wines! – embracing the climate and developing marvellous wines to the image of the country of the Temple of Bacchus!